Don't Struggle Alone
Take the first step to a healthier and happier you. Schedule a counseling appointment today.
About
Heal, Grow and Thrive
WELCOME FROM DEBBIE MIDDLEBROOK I want to congratulate you for taking a courageous first step toward getting help. The fact that you have discovered my site means that you may be considering working with a counselor to address behaviors or emotions that have been troubling you. Maybe you feel like you've tried everything and you're tired of ending up in the same place over and over. Maybe you're dealing with a particular challenge in life and you need support. Whatever your reason for arriving here, I'm glad you're here. Whether it's depression, anxiety, life stress, grief, relationship difficulties or trouble at work, I want you to know it can get better. I'm excited to tell you that making progress starts with being ready work through your troubles and partnering with someone who can help. You are halfway there. I would be honored to be the person to assist you in taking the next step to finding hope, healing and peace. MY CREDENTIALS I have been operating in field of professional counseling since 2015. I earned a Master of Arts degree in professional counseling from Liberty University in Lynchburg, Virginia. I have worked in several private practice settings as well as a state contracted community service board and I am licensed in the state of Georgia and South Carolina as a Licensed Professional Counselor (LPC). I gained experience working with severe and persistent mental illness in a state-contracted facility, so I am familiar with a variety of mental health disorders such as depression, anxiety, bipolar disorder and borderline personality disorder. I worked in a corporate setting for 20 years and obtained a Master of Business Administration (MBA) through Xavior University, so I understand work related issues such as stress, imposter syndrome, work-life balance, career planning and so on. I have been trained in Eye Movement Desensitization and Reprocessing (EMDR) which is an evidenced based trauma therapy recognized by the U.S. Department of Veteran's Affairs, the World Health Organization, the American Psychological Association and the American Psychiatric Association, to name a few. I am certified nationally (NCC) through the National Board of Certified Counselors, and I am affiliated with the Licensed Professional Counselor Association in Georgia (LPCAGA). I am also affiliated with the American Association of Christian Counselors (AACC). MY APPROACH TO THERAPY My approach to therapy is cognitive-behavioral in nature which seeks to understand how beliefs and learning influence behavior which can then be used to change unhealthy thinking and behavioral patterns. Cognitive-Behavior Therapy has a long history of evidenced-based research and is very effective with clients who are engaged in therapy and willing to do the mental and behavioral work. However, there are some thinking patterns and behaviors that seem resistant to change and leave us feeling stuck. It is for this reason that I chose to add EMDR to my practice. It is a very different type of therapy that uses bilateral stimulation to facilitate processing and reconsolidation of stuck traumatic or disturbing adverse life experiences. Client feedback on this therapy has been very positive and I have been honored and encouraged to see healing for many clients who felt like they were stuck. For more information about EMDR visit www.EMDRIA.org or www.EMDR.com. Though I have mentioned two modalities that I often use, I adjust my approach as it benefits my clients and integrate interventions from other therapies within my scope of practice. Additionally, all the approaches and interventions I use integrate well within a Christian Worldview. I believe that spiritual health is an often neglected but critical part of mental health and healing as a whole. I enjoy providing spiritual inventions that utilize prayer and scripture. However, even though I operate from a Christian Worldview, I respect the wishes of my clients and can include or exclude Christian interventions as clients designate. *I am not accepting insurance, but you can apply for a reduced fee. Additionally, I can provide a superbill that you can present to your insurance company for reimbursement if you have out-of-network benefits. Check with your insurance company for coverage details.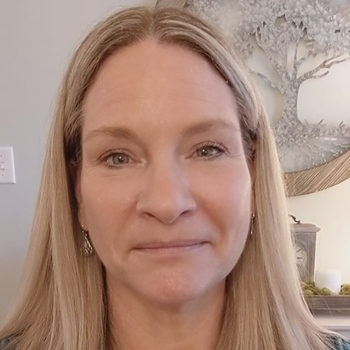 Debbie Middlebrook
MA, LPC, NCC
Location
Serving Okatie, Bluffton, Hilton Head and Beaufort
Vine Life Counseling Services LLC
29 Plantation Park Dr Suite 701
Bluffton, SC 29910-9001
Get Directions